Improve Conversion Rates and Customer Confidence with Green Bar Assurance
Extended validation (EV) certificates use the highest level of authentication and were specifically created to boost and maintain customer confidence in ecommerce through a rigorous verification process and specific, EV certificate-only browser cues like the green address bar. EV certificates incorporate some of the highest standards for identity assurance to establish the legitimacy of online entities. DigiCert puts applicant websites through rigorous evaluation procedures and meticulous documentation checks to confirm their authenticity and ownership.
DigiCert Customer Reviews:
★★★★★ 4.9 (1988)
Green Means TRUST
When validating a website for an EV certificate, DigiCert complies with a process that is strictly defined by the CA/Browser Forum. In fact, DigiCert is a founding member of the CA/Browser Forum.
As part of the process, one of our validation specialists contacts the requesting organization to confirm that they requested the certificate and that the applicant is authorized to receive the certificate on behalf of the organization. By maintaining this human element in the validation process, fraudulent or phishing-related activity is much easier to detect.
Our process includes:
Verifying the legal, physical, and operational existence of the entity
Verifying that the identity of the entity matches official records
Verifying that the entity has exclusive right to use the domain specified
Verifying that the entity has properly authorized the issuance of the certificate
What Does EV Look Like?
To let users know that a website has an EV certificate, browsers show more visual cues for sites secured with EV certificates. EV certificates include the following visual benefits:
Green in the address bar (green bar or issuance name, see below)
Website owner's company name in the address bar
https:// at the beginning of the domain name
Padlock in the address bar
Organization information in the certificate details
Cutting-Edge Encryption
The security of your site is our number one priority. DigiCert certificates feature cutting-edge 256-bit encryption to secure your data. They use the most secure encryption available and support both SHA-1 and SHA-2 algorithms. With 2048-bit encryption used in our root certificates, our hybrid cryptosystem benefits from the best features of both symmetric and asymmetric encryption.
COMPARE CERTIFICATES & PRICING
Tier-3 Customer Service
DigiCert's award-winning, tier-3 technical support team is available 24/7. Learn firsthand why DigiCert is the only CA to have earned a perfect 5-star rating on SSLShopper.com.
Increased Conversion Rates
The rigorous verification process required to obtain an EV SSL Certificate pays off in several ways. With an EV certificate, you gain a green branded URL in the address bar, a valuable browser trust indicator. This trusted visual cue is only given to sites secured with an EV certificate. EV certificates are also proven to boost user confidence, increase conversion rates, improve engagement, and elevate brand reputation.
Online Security Industry Leader
DigiCert attracts the world's leading brands because of our single-focus approach to SSL Certificates. For more than 10 years, we've provided strong security solutions paired with exceptional customer support.
Instant Credibility with a Site Seal
Shoppers trust sites that have a website seal clearly on display. In fact, in a study about shopping cart abandonment, 60% of participants said they have not completed a purchase because a trust logo was missing.
Fastest Certificate Issuance
EV certificate issuance may take a while with other companies, causing organizations to settle for lower-assurance options. At DigiCert, our validation experts work around the clock to issue your certificate within a few hours.
Compatible with All Browsers
Thanks to one of the oldest root certificates in the industry, DigiCert SSL Certificates are trusted by all browsers, mail systems, operating systems, and mobile devices.
Industry Thought Leader
For over a decade, DigiCert has provided SSL Certificates and SSL management tools for the largest e-commerce sites, government agencies, and technology companies. We were a founding member of the CA/Browser Forum, and assisted in the development of extended validation certificates. Supporting more than 115,000 organizations in over 180 countries, DigiCert secures over two trillion online transactions and provides certificates for six of the Alexa Top Ten organizations.
Automated CSR Generation and Certificate Installation
As a DigiCert customer, you can access the DigiCert® Certificate Utility for Windows. Our tool gets rid of the hurdles in the CSR generation and certificate installation processes. During the order process, just provide us with your organization and payment details so that we can pre-validate your SSL Certificate. Once we've completed the pre-validation, you just click one button in the DigiCert Certificate Utility to create your CSR. Then, you can use the utility's express installation to install your SSL Certificate. Our tool can also streamline your code signing process.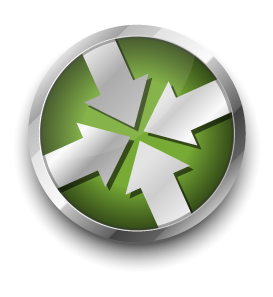 Need to Secure Multiple Domains with EV?
The EV SSL Certificate is ideal for securing a single domain with the increased security and user confidence that comes with "green bar assurance." However, if you maintain a large number of domains providing EV protection for all of them can get expensive. That's why we created the DigiCert EV Multi-Domain Certificate; a unified communications certificate for multiple domains with all of the benefits of extended validation.